Genre: Contemporary Romance
Release Date: January 17, 2023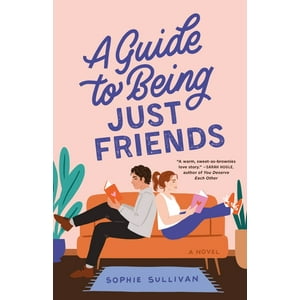 After a painful break-up, all Hailey Sharp wants is a fresh start and for her new salad cafe to become a success. Business is slow, however, and she needs something to change and fast. Enter Wes Jansen, the last thing Hailey needs distracting her is a handsome guy, but that's exactly what happens. She's determined to be friends with Wes and nothing more.
That suits Wes fine. He's not the marrying type and never will be. Yet, there's something about Hailey that he cannot move past. He doesn't want to be more than friends, but he doesn't just want to be friends either.
The chemistry between the two is undeniable from the start. But, for some reason, I really struggled to get into the characters. I never felt a fondness for them as I did with previous Jansen brother romances. I didn't dislike the story, but it didn't draw me in either.
I think I never truly liked Hailey. For someone who was all about "I'm not changing for you," there were times she seemed to demand Wes change to suit her needs. It came off as unfair to him. He deserved better. As the two finally realize that it's okay to fall in love, everything came off as so incredibly rushed that I just never fully believed they had a romance that could span the ages.