Release Date - February 8, 2022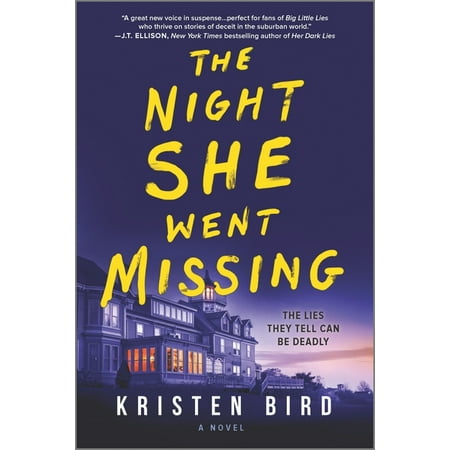 For years Amazon hasn't offered any commissions to me because of where I live. For that reason, I've decided to shift from their site and become a Walmart affiliate. Please feel free to purchase this book from whomever you choose, however. I honestly prefer people support their local bookseller or buy directly from the author if that's an option.
In The Night She Went Missing, Catherine's daughter vanishes after leaving a party. While her car is found, there's no trace of her. Morgan's son, Alex, is the last one seen with her, and he's been accused of rape in the past. As much as Catherine wants to believe her friend's son could have nothing to do with it, she can't help but wonder about the past accusations.
Leslie wants to be the town's darling, something Catherine was handed when she married into the town's wealthy family. To gain favor, Leslie sets up the search parties, but nothing has helped. The girl is no where to be found.
Months later, she reappears, but she's in a coma and no one knows where she's been. Catherine and the entire town wants answers, even if it means digging into many family's dark pasts.
Kristen Bird's book is gripping, though the whodunnit part didn't surprise me. I thought it was pretty easy to figure out, especially if you're paying attention. That never kept me from wanting to read to the end. I enjoyed Catherine's role, she's flawed, but she's genuine through those flaws. It was a fun read and one I'm glad I gave a second chance to.