Genre: Mystery/Suspense
Release Date: January 3, 2023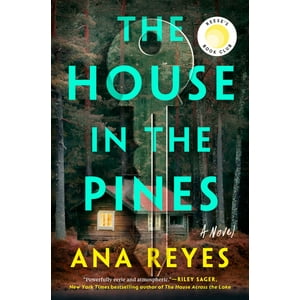 The House in the Pines is both a Reese Witherspoon pick and a very twisting, turning suspense/mystery.
When she was a high school senior, soon to be college student, Maya met the somewhat older, very intriguing Frank. Frank cared for his aging father while building his own home in the woods behind his dad's house. Maya fell hard. She believed she was in love, until something happened and her best friend ended up dead under mysterious circumstances.
Fast-forward several years later. Maya lives in Boston and is in a happy relationship. One day, she catches a viral video of a young woman dying suddenly on camera, with no one touching her, in the middle of a diner. The man with that young woman is none other than Frank. Two suspicious deaths with the same man is too much of a coincidence with Maya. She returns to her hometown to get to the bottom of it.
The story also delves into the past with Maya's father, he died before she was born, but he was writing a novel at the time of his death. His story shadows Maya's life in more ways than she'd ever thing possible.
This is one of the first books I've read in a long time where I was clueless as to what was happening. When it's all revealed, it ended up getting my creepy-as F rating as it made sense and also gave me chills. It's no wonder this was the monthly pick for Reese's Book Club. It's creepy, twisted, and so delightful.
While reading Anna Reyes novel, I was happy sipping a cup of
802 Coffee Roasters
. Monarch Blend is my favorite so far and highly recommend. Plus, every bag purchased helps save the monarch butterfly, so it's a win-win situation when you stock up.