Release Date - June 6, 2023
Genre - Women's fiction/Contemporary romance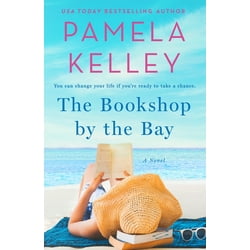 Jess works for her long-time husband's family law firm and loves her job. What she doesn't love is how her marriage of almost 30 years is falling apart. They don't seem to be more than roommates now, and it all culminates in a shocking realization that has Jess returning to her hometown in Cape Cod with her adult daughter who lost her job and long-time boyfriend in one disastrous day.
Alison has been Jess's best friend since childhood, and she's delighted that Jess is coming for part of the summer. Alison's job with the local newspaper is slowing down, and layoffs are looming. When her favorite bookstore owner tells her she's planning to retire and is looking for a buyer, Alison starts to wonder if she could ever afford it, but realizes it's not possible.
But, Jess is equally intrigued at the possibility of becoming a bookstore and coffee shop owner and decides to become a partner with Alison. The two set off on a new course in the small coastal town they've always called home.
The Bookshop by the Bay is a book about finding yourself again and realizing your dreams. There are also romances on the horizon for both Jess and Alison, and their adult daughters. All four women of different generations play a role in this charming story set in one of my favorite places in the world. It's a fun, uplifting story.