Release Date - February 2021
Genre - General Fiction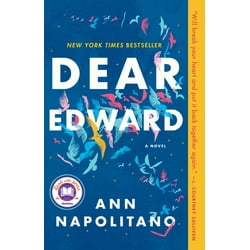 Twelve-year-old Edward, his older brother, and his parents are all moving across the country from New York to California. The boys aren't delighted to be moving to a new area, but it's better for the family. Somewhere over Colorado, the plane crashes and Edward is the only survivor on the plane carrying close to 190 souls.
He finds himself taken in by his aunt and uncle, but it's rough as the nation has turned him into an overnight hero, a role he doesn't want as he grieves. The three must figure out a way to break through their grief and form a new family unit under the nosy eyes of the world.
I truly enjoyed Dear Edward and the message it sent. I did reach the end and felt it was too easy, but I don't want to delve into that in fear I'd give any spoilers. I just had higher hopes for how everything would turn out for this family who was thrown together.