Release Date - May 9, 2023
Genre - General Fiction, Women's Fiction, Contemporary Romance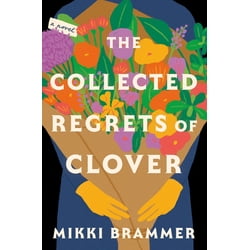 Clover's life has always been intertwined with death. As a kindergartener, her teacher dropped dead in front of the class. Her parents died when she was a child, so her journey brought her to New York City to live with her grandfather, a man who would become her everything. When she was a young adult and exploring the world, he passed away alone in his office.
She's never gotten past the fact that he died alone, and that's what led her to become a death doula, a job that few people understand, so it limits her friendships. Her latest client has amazing stories to tell, and one of them involves the man who got away. Clover sets off on a trip to find that man and see if she can bring peace to her client before she passes. It's this trip and this women who have Clover reevaluating her life and what she wants most.
I've sat with both of my parents as they died, and the role of a death doula is one that I highly admire. I felt an instant connection with Clover and was drawn into her story because of it. I loved watching her grow and come to terms with her losses and future. It was heartwarming. With a touch of romance, a lot of emotion, and an excellent look at living life to its fullest, this is one of my favorite books so far this year.